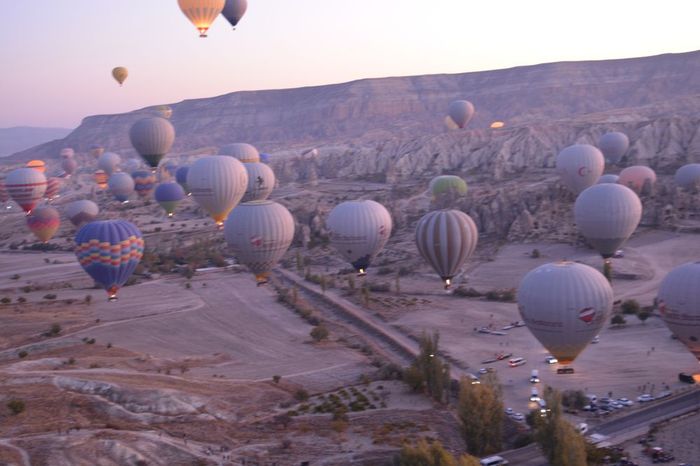 After praying there, they departed and care to a large town called Thecua: this is the place where the Holy Innocents were slaughtered by Herod. A church stands there now. In it rests the body of one of the prophets. Then they came to the Laura [Halsall" i.e. monastery] in the valley: it is a great monastery and there resides the abbot and the doorkeeper who keeps the keys of the church.
The mountain surrounds the valley
Many are the monks who belong to that monastery, and they dwell Scattered round the valley on the summits of the hills where they have little cells cut out for them from the stony rock of the hills. The mountain surrounds the valley in which the monastery is built: there lies the body of St. Saba.
St. Saba founded the monastery in A.D. 483 and was made by the Patriarch of Jerusalem archimandrite over all the monasteries of Palestine.
Thence they came to the spot where Philip baptized the eunuch A small church stands there in the wide valley between Bethlehem and Gaza. From there they made towards Gaza,[2] where there is a holy place, and after praying there they went to St. Mathias, where there is a large temple to the Lord.
And whilst solemn High Mass was being celebrated there, our Bishop Willibald, standing and listening, lost his sight and was blind for two months. Thence they went to St. Zacharias, the prophet, not the father of St. John the Baptist, but the other prophet. Thence they went to the town of Hebron, where lie the bodies of the three patriarchs Abraham, Isaac and Jacob with their wives.
The pilgrims seem to have gone back on their tracks. The ruins of the church built by Constantine at Gaza may still be seen.
Then he returned to Jerusalem, and, going into the church where the holy Cross of Christ was found, his eyes were opened and he received his sight. He stayed there for a little while and then set out for a place called Lydda, to the Church of St. George,[3] which lies about ten miles distant from Jerusalem.
Thence he came to another village Joppa , where stands a church to St. Peter, the Apostle: this was where St. Peter raised up the widow Dorcas to life. He prayed there and set out once more and came to the Adriatic sea at a great distance from Jerusalem, to the cities of Tyre and Sidon. These two cities are six miles apart and stand on the edge of the sea. Thence he went to Tripoli on the seashore, and crossed over Mount Libanus to Damascus. From there he went to Caesarea and back once more, for the third time, to Jerusalem, where he spent the whole winter.
Read More about Rinconete and Cortadillo part 4