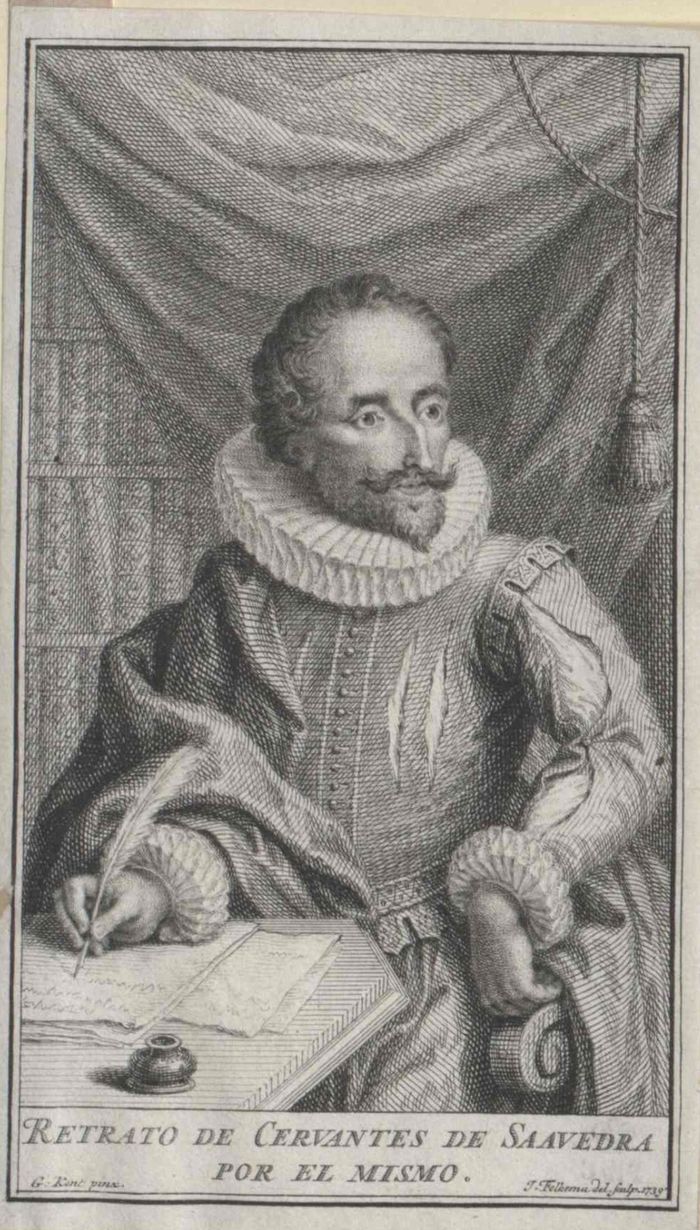 Rincon had hardly secreted the purse, when back came the student, perspiring at every pore, and in the utmost agitation and perplexity; coming to Cortado, "My good boy," said he, "have you by chance seen a purse of such and such marks, containing fifteen crowns of gold, three reals, and so many maravedis in quartos, only wanting the few pieces with which I paid for the meat which you carried?"
Cortado replied, without moving a muscle of his countenance, "All I can say to your reverence is, that your purse would not have been lost had you taken better care of it."
"That is but too true, sinner that I am," returned the student, "for had I taken better care of it, some rascal could never have robbed me.
Purse may repent and restore
That is exactly what I think," said Cortado; "but as your reverence knows there is a remedy for all things but death, now I should advise your reverence to avail yourself of the first and principal, which is patience, for it is recommended by God. One day follows another; and he that gives takes away; so in like manner the time may arrive, that he who has stolen your purse may repent and restore it, even in better condition than he found it."
"That I will excuse," interrupted the student.
For my part, continued Cortado, "I would not be the stealer of the purse for a trifle, for as your reverence is in sacred orders, it is neither more nor less than sacrilege."
"As you have made your bread so must you eat it," said Cortado, m a condoling manner; "but the day of judgment will arrive, and then we shall see the rogue who was hardened enough to steal the chaplain`s salary. And pray what might the situation of your friend be worth per annum, with regard to salary, Senor Sacristan?" asked Cortado, innocently.
"Salary of the devil," returned the sacristan, incensed beyond mea- sure at what appeared to be trifling with him. Is this a time to talk about salary? Tell me, my friend, do you know anything of the purse? if so, say; if not, God be with you; for I must go and have it cried. "That is the best thing you can do," said Cortado, "and remember, he added, calling after him, "that you are very particular about the description of the purse, and the exact sum contained therein, for you make the mistake of a single farthing, you will never see your purse again in this world; I only say this, sir, by way of advice."
Read More about Eudocia 1067 part 3