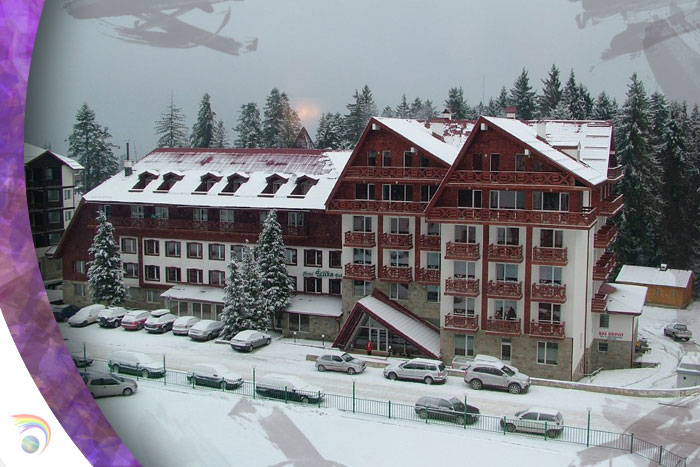 The comfort to be with family and friends
Borovets Bulgaria tours, Borovets – the closest to the capital of Bulgaria, Sofia and the biggest interntional mountain resort in the country. The resort is only 70 km away from Sofia which makes it a preferred place to relax and enjoy with friends and family.
What more can people who live in the capital ask for? On one hand, the big city with lots of opportunities and of course, lots of stress. On the other hand, the solution for a more relaxed life. After a busy day or week in the city a visit to the mountain, which is only 10 km away from Sofia, Vitosha can mean one thing only. A stress free escape from everything. Vitosha – 'the lungs of Sofia'. The mountain is the ideal place for education in responsible attitude towards nature. Green and sports schools in the mountain are something common and preferred. Children learn how to know and love nature.
And then, of course, close to Sofia is also the first mountain resort in Bulgaria and on the Balkans, Borovets.
Borovets Bulgaria tours, holiday site
Since 1896 people have known Borovets as a very good place to relax. Actually, the guilty for that is a general (at that time he was a lieutenant colonel). He built the first holiday vila at the site. Thus he announces Borovets, verbally, a place to rest and enjoy the nature.
Later, between 1898 and 1906, the Bulgarian Tzar Ferdinand also built his summer residence there. Tsarska Bistritsa. The residence included several hunting cabins as well. Back then, before the today resort became what it is now, Borovets was originally established as a hunting place for the Bulgarian Kings. The architectural look of the residence is quite traditional. It's been influenced by the Revival Period but there are also European elements in it.
Rila mountain and Borovets
Once Chamkoria, soon Borovets becomes favourite place for many aristocrats and wealthy families. They follow the example of the Tzar and build their holiday villas on the site, Borovets. Chamkoria is a Turkish word and it means pine forest. Borovets is the exact translation of the word Chamkoria.
Read More about Balkan tours 2020 – 2021