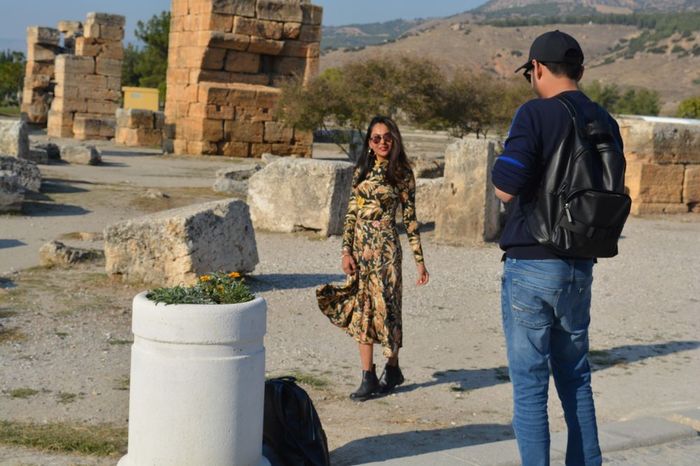 17. He indulges in all kinds of hunting, observing carefully the flight of birds and the tracks followed by wild beasts. He urges on the dogs and chases the dappled hind. He is mad about bears, too — I have often reproached him for that, but all to no purpose, for the pastime never fails to give him amusement.
His life is spent in two pursuits — books and hunting: in other words, his leisure hours are devoted to the latter, and when he works, the whole world is his study, everything in its place. Nor is he less conversant with the functions of war than with the occupations of peace. He can discourse on companies, battle-formations, army groups, how to set out a phalanx, how to defend in depth, how to form hollow square. He understands what is meant by hollow wedge or forming close column. He knows all about wall-fighting, cavalry skirmishing, the arrangement of infantry appropriate to different circumstances or different terrains. But why go into further detail? Whatever aspect one considers, the man is without a rival.
The Emperor's Letter to Phocas**299
18. In this letter the emperor began with a reference to the harshness of Phocas's exile,**300 and to the time he had wasted. He recalled the desolation of his friends, the financial difficulties, the filthy tunics and tattered garments. After this preface, he wrote of Phocas's restoration, a change of fortune for which he (Michael) had been personally responsible, and of the great honour accorded him at his reception in the palace (here he reminded him of favours 'worthy of a satrap' and of indescribable scenes of welcome).
He pointed out how quick he had been to confer on Phocas all the greatest and most coveted honours of the Roman State;**301 how, from the first, he had exalted him to positions of power, both in the civil and in the military sphere; how he had promoted him above all others and assured him of an income which, everyone would agree, was commensurate with the high office he enjoyed. To quote his own words, 'Who has received at my hands a greater reward than yourself? Who has adjudged to be the emperor's friend, his ears and eyes, but you? Who but you obtained from me his every desire? With whom did I share the most important functions of government?
Read More about Eudocia 1067 part 9