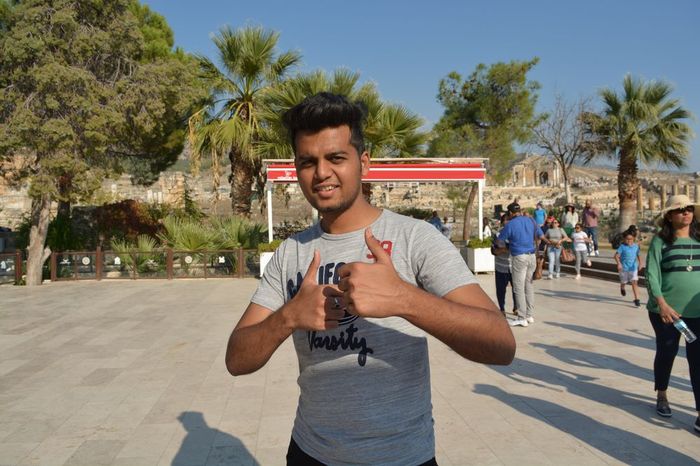 13. At all events, he left the city with all his army**260 and advanced against the barbarians, not knowing where he was marching, nor what he was going to do. He wandered over the countryside, planning to go one way, marching by another, traversing Syria, as well as Persia — and all the success he met with was to lead his army into the interior, establish his men on some high hills, bring them down again, cut them off in narrow passes, and suffer heavy casualties through his manoeuvring. However, he returned, still to all appearances victorious. Neither from the Medes nor from the Persians did he bring us any spoils of war. One thing alone satisfied him: that he had marched against his foes.
Under all circumstances without exception
14. Therein lay his first excuse for vainglory. From now on, he affected contempt for the empress, completely despised the officers of state, refused advice, and — incurable malady of emperors — relied on no counsel, no guidance but his own, under all circumstances without exception. As for myself, I swear by God, the God whom philosophy reveres, that I tried to turn him from his ambitions.**261 I knew his treacherous designs.
I feared for the empress and the commonwealths lest all should be lost in revolt and disorder. I reminded him of his solemn undertakings. Wherever possible, I even attempted to frighten him with the prospect of ultimate failure: his schemes might turn to his own destruction. And when, as often happened Eudocia was stirred to indignation at his insults, and when she was grieved, I took both sides and tried by my words to reconcile their differences.
15. Not long afterwards, at the very beginning of spring, **262 in fact, there was trouble from the enemy, and the emperor's previous campaign was shown to have been a hollow triumph. So once more there were preparations for war, and (to pass over the intervening occurrences) I myself took a small part in the expedition.
The fact is, he put such overwhelming compulsion on me to join him on the campaign that I could not possibly refuse.**263 I would rather not say anything at the moment of the reason why he was so insistent that I should accompany him, because I am abridging most of this story, but I will speak of it when I write the history of these events. I am still under an obligation in the matter, although nobody can accuse me of any disloyalty to him, nor blame me because all his plans went astray.
Read More about Eudocia 1067 part 28