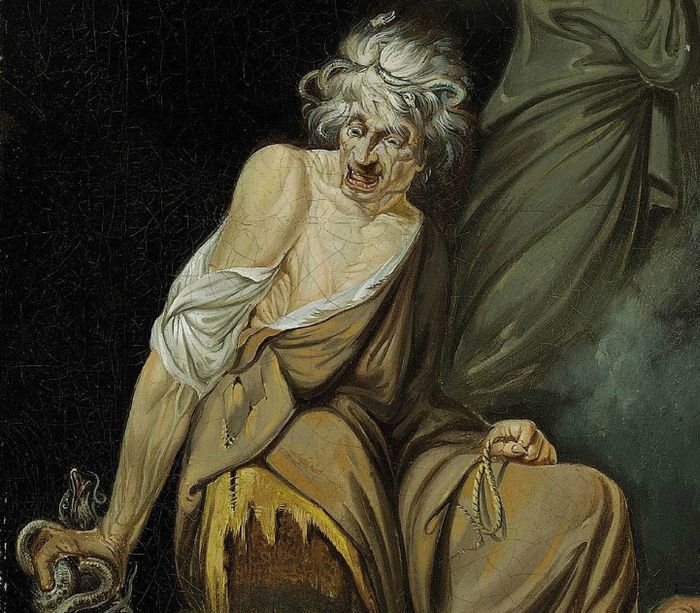 "I have perpetrated certain jingles," Pope returned. "I had not comprehended until to-day they are the only children I shall leave behind me. Eh, and what would you make of them, my dear, could ingenuity contrive a torture dire enough to force you into reading them!… Misguided people have paid me for contriving these jingles. So that I have money enough to buy you from your father just as I would purchase one of his heifers. Yes, at the very least I have money, and I have earned it. I will send your big-the wed adorer I believe that Hughes is the name? £500 of it this afternoon. That sum, I gather, will be sufficient to remove your father`s objection to your marriage with Mr. Hughes."
Pope could not but admire himself tremendously. Moreover, in such matters no woman is blind. Tears came into Sarah`s huge brown eyes. This tender-hearted girl was not thinking of John Hughes now. Pope noted the fact with the pettiest exultation. "Oh, you are good." Sarah Drew spoke as with difficulty.
"No adjective, my dear, was ever applied with less discrimination. It is merely that you have rendered no inconsiderable service to posterity, and merit a reward."
Display of emotion
"Oh, and indeed, indeed, I was always fond of you" The girl sobbed this.
She would have added more, no doubt, since compassion is garrulous, had not Pope`s scratched hand dismissed a display of emotion as not entirely in consonance with the rules of the game.
"My dear, therein you have signally honored me. There remains only to offer you my appreciation of your benevolence toward a sickly monster, and to entreat for my late intrusion however unintentional that forgiveness which you would not deny, I think, to any other impertinent insect."
"Oh, but we have no words to thank you, sir !" Thus Hughes began.
"Then don`t attempt it, my good fellow. For phrase-spuming, as I can assure you, is the most profitless of all pursuits." Whereupon Pope bowed low, wheeled, walked away. Yes, he was wounded past sufferance; it seemed to him he must die of it. Life was a farce, and Destiny an overseer who hiccoughed mandates. Well, all that even Destiny could find to gloat over, he reflected, was the tranquil figure of a smallish gentleman switching at the grass-blades with his cane as he sauntered under darkening skies.
For a storm was coming on, and the first big drops of it were splattering the terrace when Mr. Pope entered Lord Harcourts mansion.
Read More about Rinconete and Cortadillo part 20